Price Chart
Product Description
FAQs
Real Customer Reviews
Leather Bottle Opener Coaster
- Get your own Leather Bottle Opener Coaster. Enhance your way of giving gifts and promoting your businesses. Through this new coaster, you can create your own layout for the design that will stay on display at homes, restaurants, bars, and other plans you can think of. This multipurpose coaster can be an adornment and at the same time protects tabletop from water marks. Personalize your coaster now and make an impact!

How do I know how much my order will cost?
On each product page, there is a Price Estimator. Just access the product details page of the product you want and select your desired delivery date and an estimated price of your order will appear at the bottom.
Is someone available to help me with my order?
Of course! You can Live Chat with one of our employees or call Customer Service at <> or phone us at <> to obtain help with your order.
Recent Customer Reviews
Overall Rating
4.7 out of 5 stars (based on 2109 reviews)
Loading reviews...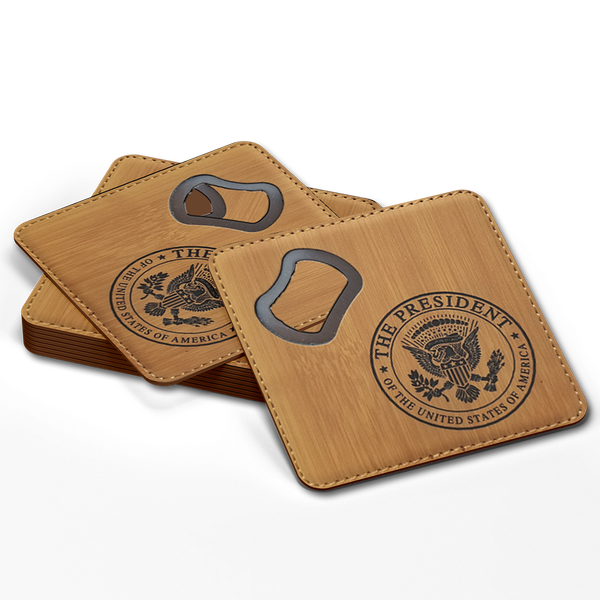 Note: This is just a sample preview. Art Team will review your order and send a final design for review before production starts. If any special requirements then you can mention in comment section.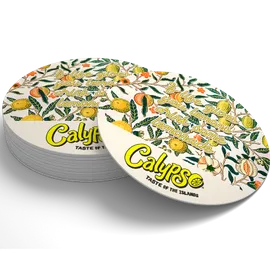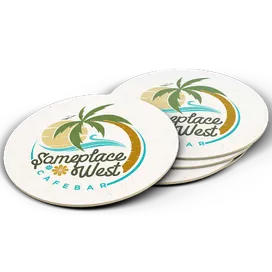 Super Absorbent Bar Coaster
4 sizes available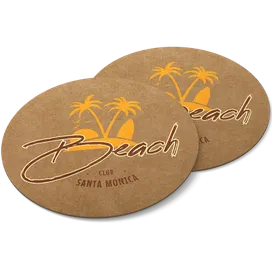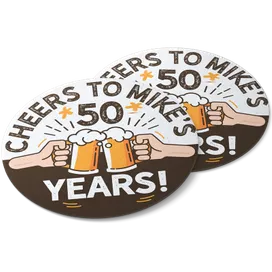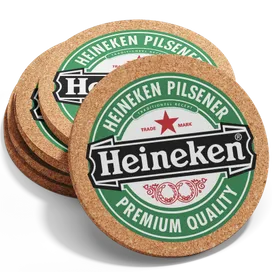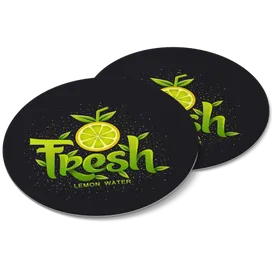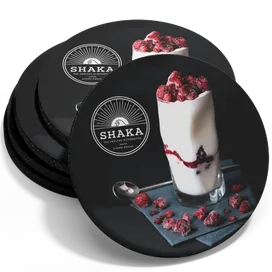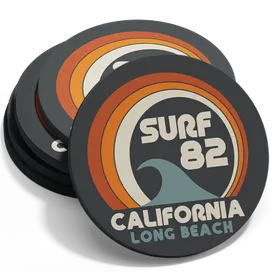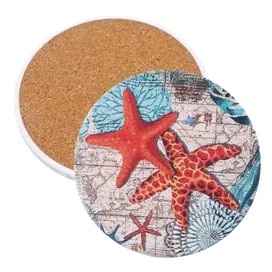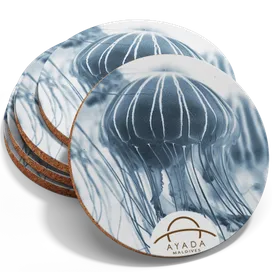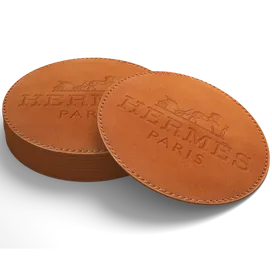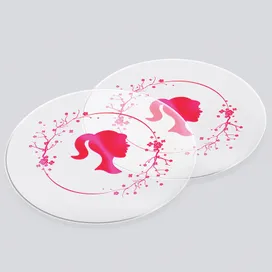 Leather Bottle Opener Coaster
1 sizes available


Customized Bottle Opener Coaster
1 sizes available



Cotton & Linen Embroidered Coasters
4 sizes available



Custom Handmade Walnut Coaster
4 sizes available



Soft Plastic Record Coaster
1 sizes available
Step 8
Customize Your Product
Total Qty:

0

|Price: $

0.00
At least 1 artwork file required with selection with Upload My ArtWork.
File Accepted: JPEG, JPG, GIF, PNG, EPS, PDF, PSD, AI, BMP, TIF, TIFF
Preferred File Type for Better Quality Product: AI, EPS, PSD, PDF
DON'T WORRY. BEFORE WE START YOUR ORDER, WE WILL SEND A FREE DIGITAL PROOF OF YOUR CUSTOMIZED PRODUCT.
Step 9
Select Delivery Date
Total Qty:

0

|Price: $

0.00
Review Order Details
Product: Leather Bottle Opener Coaster
Total Quantity: 0
Total Amount: $0.00 (All Inclusive)