Choose Your Lapel Pin Badges
Customize In 5 Easy Steps
Choose Your Coins
Choose Your Buttons
Related Items
Brands That Trust Us
Why Choose Us?
Create Your Custom Lapel Pin
Any style. Any of your ideas. We can handle them all to create everything from soft enamel, die struck, and offset printed custom lapel pins. When you work with Lapel Pin Now, you get exactly what our name says you'll get – a custom lapel pin designed right now and delivered fast.
Complete Transparency in Service
Following ethical practices is the hallmark of Lapel Pin Now. We don't tell you "We'll get to it later," or "Your custom lapel pins got lost in the mail." With Lapel Pin Now, you know the exact status of your order, from request to receipt, because we offer something that's increasingly rare in the customer service world – complete and total transparency.
Fast Delivery on Your Custom Lapel Pin
At Lapel Pin Now, we keep things simple for our customers, starting with an easy-to-follow delivery process. Once we receive the proof for your custom lapel pin, you have unlimited revisions to make it right and how you want your pin to look like. Once you approve it, we start production and deliver your custom pins with the fastest shipping available.
Free Samples for Custom Lapel Pins and More
Not sure if Lapel Pin Now is the right supplier for you? Don't make your decision straight away. Order a few free samples to see what you're getting when we design your custom lapel pins. You can get a freebie of any of our lapel pin styles so you know what to expect when you order from us.
How to Design Your Custom Lapel Pin
Ready to start your custom lapel pin journey? Follow these steps to place your order with Lapel Pin Now:
Select the type of lapel pin you want to order.
Pick a shape or, if you're feeling adventurous, design a custom shape for your lapel pin before choosing its color and its back fixing, from the old favorite butterfly clutch to a traditional cufflink attachment.
Pick your packaging, right up to an elegant velvet box that's perfect for gifting your custom lapel pins.
Highlight any optional upgrades you want.
Upload your file to our system and tell us when you want your pins delivered and we'll get the proofing and production of your custom lapel pin started.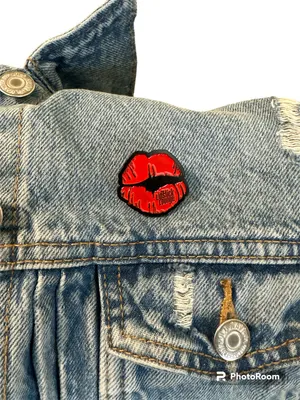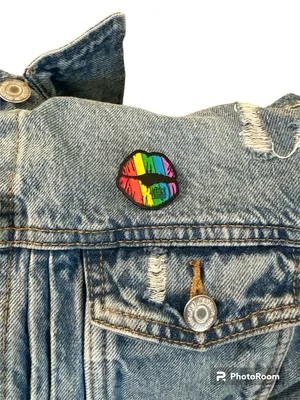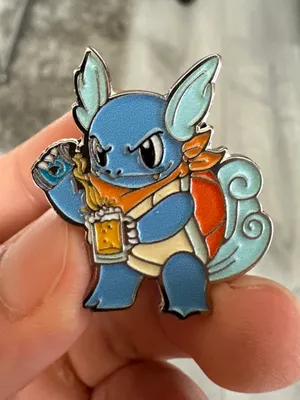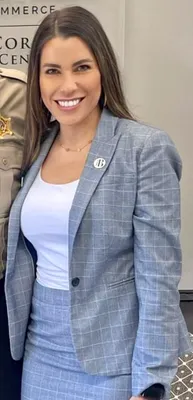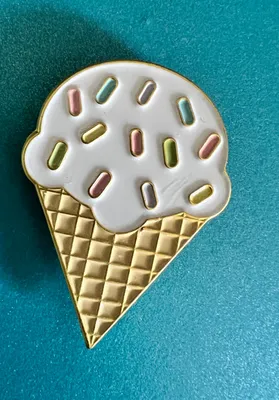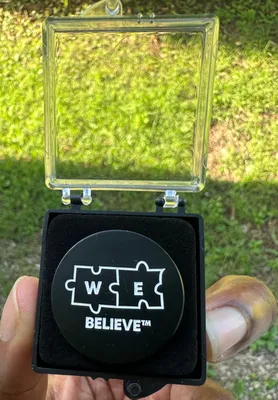 How Are Soft and Hard Enamel Lapel Pins Different?
It all comes down to paint. With a soft enamel pin, paint is applied to the point where it fills out the design, but it doesn't fill up to the enamel's surface. Hard enamel pins contain enough paint to reach the surface of the enamel, which uses more paint but creates a longer-lasting lapel pin.
What Makes Lapel Pins So Popular?
In short – their multitude of uses.

When they were first introduced, lapel pins were often used as "badges of honor," as you'll see in the military. But today, lapel pins combine style with business opportunity. They look great and can attach to almost anything, meaning people love to wear them. And from a business perspective, you can use custom lapel pins to promote your brand and keep your logo or designs in the public consciousness.
How Can I Wear Lapel Pins Without Damaging My Clothes?
Using magnetic lapel pins is an option.

The magnet latches onto the pain, creating a tight connection that allows you to wear a lapel pin with no cloth penetration involved. Other than that, it's a good idea to be wary of the type of fabric to which you attach the pin. Thin blouses, satin, and similarly delicate materials are at risk than denim, for instance.
Are Lapel Pins Only for Formal Occasions?
Not at all!

Though they have their roots in more formal and ceremonial events, custom lapel pins are now used for everything from brand promotion to simple fashion accessories.
What Are the Different Types of Lapel Pins?
There are several types of lapel pins, starting with soft and hard enamel. These are similar (they both use enamel for the pin), with the main difference being the amount of paint used. Die struck pins offer a more "classic" look, as well as allowing you to create more complex custom lapel pins.
Then, there are offset lapel pins.
These use a special ultraviolet printing process to apply your design to a smooth metal lapel pin. One epoxy coating later and you have a pin that shines and resists scratches.
SHOP NOW
Testimonials:
This is what some of our clients think about our products
I ordered custom lapel pins for my team and they turned out amazing! The colors were vibrant and the pins were well made. Will order again next time!
- Apryl Panzer
The pins are a great way to show support for a cause or organization. They're eye-catching and draw attention to the message.
- Sheldon Cato
I've ordered from this company multiple times and they consistently deliver high-quality custom lapel pins. They also deliver my orders fast and ensures it is in good quality condition.
- Dion Claypoole
The customer service team was incredibly helpful and responsive throughout the entire process. The pins turned out great! I am totally satisfied with my purchase!
- Phyllis Lewellyn