How to Wear a Lapel Pin - Ideas for Wearing Pins
One of the best ways to elevate your attire is to put on a lapel pin. It adds a unique flair to your outfit, especially if it's an ornamental model. Alternatively, it can show you're a staunch supporter of a particular movement or public figure.
Whatever your goal, it's essential to don your lapel pin correctly. This article will give you a detailed guide on how to wear a lapel pin.

Lapel Pin Dress Code
There's right and wrong when wearing any accessory, including lapel pins. Here are a few tips that will help you pull off a striking look:
1. Choose the Appropriate Style
You can find all manner of lapel pins, but not every pin is suitable for every occasion. For instance, if you're going to a formal event that requires a formal outfit, a die-struck or boutonniere might be your best option. They help ensure you don't clash with the overall tone of the gathering.
Die-strucks and boutonnieres are just two of your options. Let's take a closer look at those and other styles:
Boutonniere
If you have an elegant outfit and don't know how to wear a lapel pin, the answer may lie in a boutonniere. This type of lapel pin often features real flowers and is generally used for formal occasions, including proms and weddings. Boutonnieres are also versatile, as they're designed for both men and women.
Badge
Boutonnieres are flexible, but badge lapel pins aren't. In general, you only wear a badge lapel pin if you're attending a political assembly. They usually indicate your party affiliation or support for a presidential candidate, encouraging others to take the same political direction.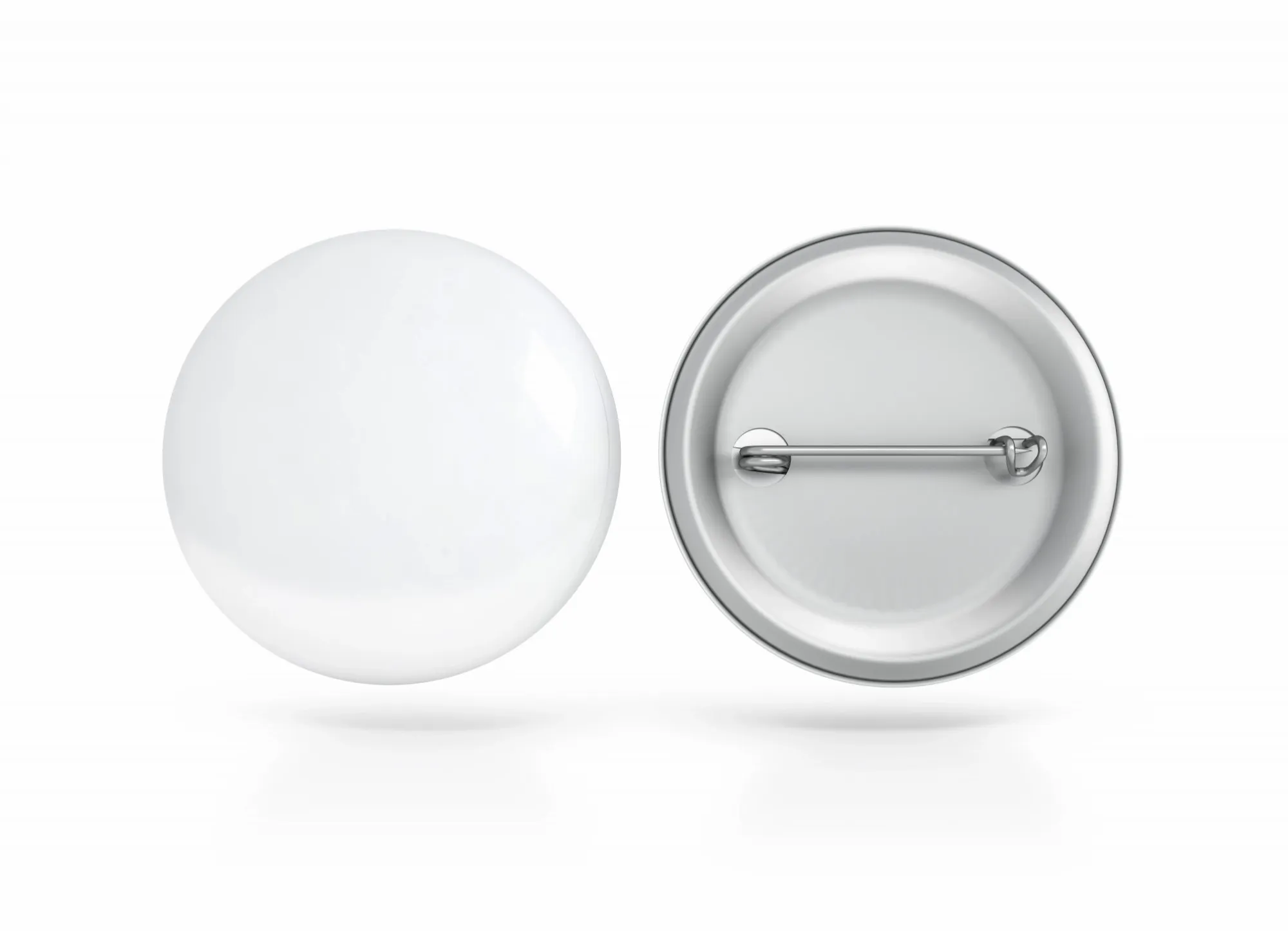 Die-struck
A die-struck is a metal lapel pin that typically features engraved achievements. For instance, if you're going to a company end-of-year celebration, your boss may give you a die-struck pin that says "Employee of the Year."
Most die-struck pins have a two-tone finish. They also feature sandblasted areas to highlight the metal texture and convey a professional appearance.
Photo-etched
Photo-etched pins are generally less formal than boutonniere and die-struck pins. As the name suggests, they have a photo etched to the surface through a chemical process. These accessories are normally larger than standard pins and showcase your membership or support for a sports team, school, or any other organization.
Stick
Continuing our tutorial on how to wear a lapel pin is the stick pin style. Stick pins feature a cap and needle that goes through the fabric and keeps the accessory in place. The cap portion also has intricate designs, such as flowers, crowns, or rings. You typically wear them on a suit jacket, and they're extremely popular because they're easy to put on.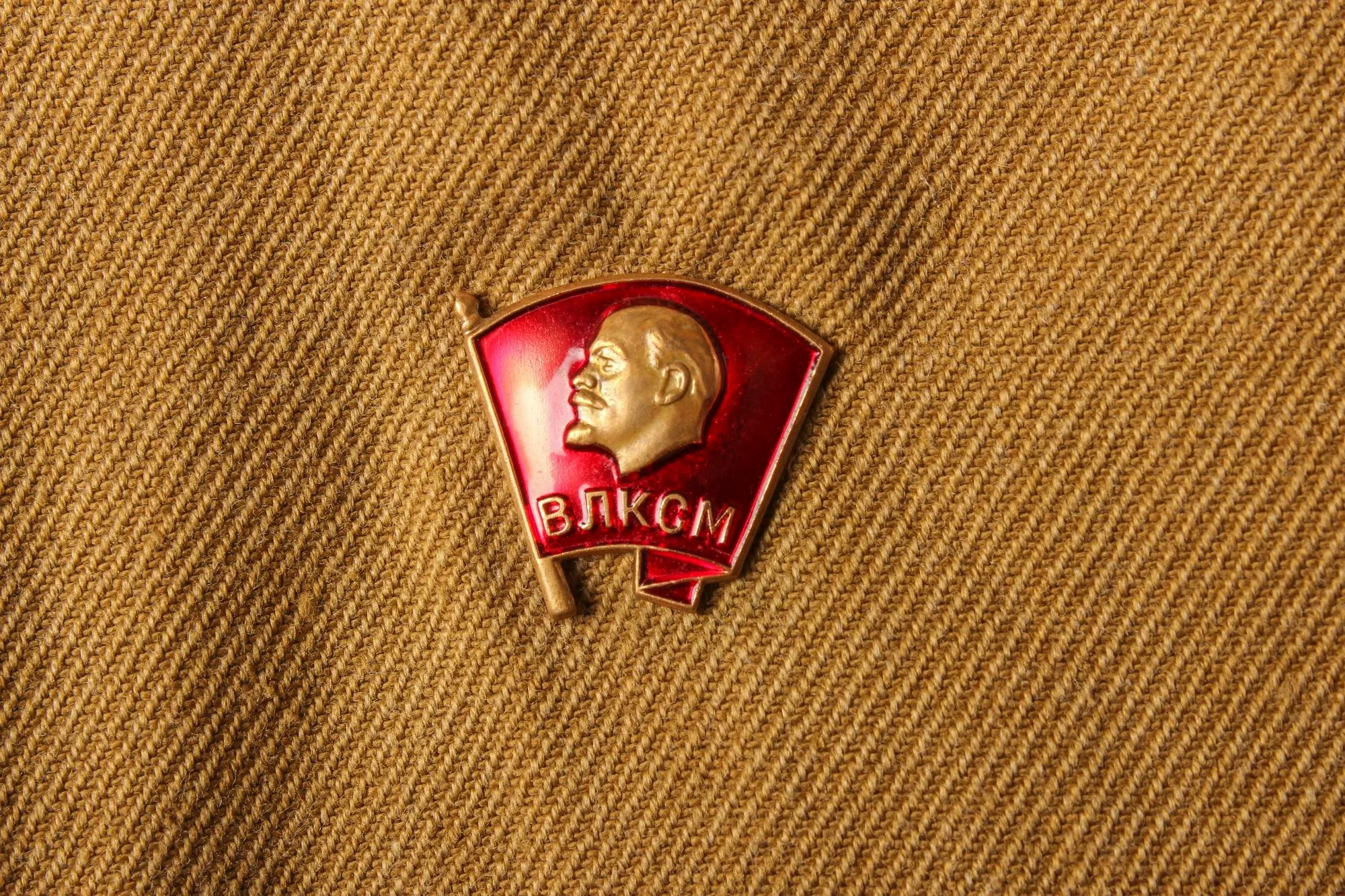 Enamel
Enamel pins aren't technically a sub-type of lapel pins. It's basically a different term for lapel pins. However, it's important to bring up enamel pins because they're divided into hard-enamel and soft-enamel pins.
The biggest difference is that hard-enamel pins are larger and more durable than their soft-enamel counterparts, making them better if you plan on wearing them to multiple events. When it comes to designs, they can feature the same colors, shapes, and ornaments.
Butterfly Clutch
Finally, you can go for a butterfly clutch lapel pin if you're in the military. They usually indicate your position in the army and are secured to your suit via a screw-back mechanism.
2. Consider the Color of the Suit
Selecting the right style is critical, but the second tip of this how to wear a lapel pin checklist is just as essential. Once you find a lapel pin appropriate for the occasion, consider the color of your suit:
Black suit – Silver or gold lapel pins work brilliantly well with black suits, especially when paired up with a silver or gold watch.
Gray suit – Similarly, a silver lapel pin and gray suits are a marriage made in heaven, particularly if combined with a pocket square.
Navy blue suit – If you're wearing a navy blue suit, the lapel pin can be the same color, but only if it's a boutonniere. Otherwise, go for a silver or gold pin.
3. Put on the Pin Carefully
There's room for experimentation when it comes to the style, but the rules that dictate the position of the pin are strict. You should wear your lapel pin on the top part of your left lapel.
Take these steps to secure your pin:
Unclasp the pin – Most lapel pins require you to either unpin or unscrew the back part. Alternatively, you may need to pop the needle backing open.
Position the pin – The upper part of the pin should go to the left of your jacket, right under the collar. Cover the buttonhole and keep the lapel pin above the pocket square to make sure both accessories stand out.
Fasten the pin – Finally, you need to guide the needle through the hole and reattach the back to the front. If the suit doesn't have a buttonhole, carefully pierce it with the pin needle.
Why Choose Lapel Pin Now?
Knowing how to wear a lapel pin is great, but you also need to buy your pins from a reputable company. Lapel Pin Now is the best provider for many reasons:
Versatility – Lapel Pin Now makes pins for all occasions. From legal gatherings to children's birthday parties, the collection is all-encompassing.
Durability – Unlike many other pins, those made by Lapel Pin Now can be used for many years due to their sturdy design.
Customization – You can hire Lapel Pin Now to make a custom pin to stand out from the crowd.
To create the lapel pin of your dreams, head to Lapel Pin Now.com.
FAQ
Where do I put on a lapel pin?
A lapel pin should go in the upper part of your left lapel.
How do I choose a lapel pin?
Consider the occasion and color of the suit you're wearing to determine the right lapel pin.
What is a lapel pin?
A lapel pin is a pin worn on your jacket lapel that decorates the outfit or shows your support for a specific cause.