What Is a Lapel Pin and How to Wear It Properly?
The lapel pin is often considered the king of fashion accessories. It helps you create a lasting impression and takes your attire to a whole new level.
But what is a lapel pin, and how do you wear it properly?

What Is a Lapel Pin?
A lapel pin (aka enamel pin) is a pin attached to your clothes (usually on a suit jacket). It can have an aesthetic purpose or show your support for a figure or movement. Either way, it's become the go-to accessory for anyone who wants to create a cohesive, stunning look.
How to Wear a Lapel Pin
You'll no longer ask yourself, what is a lapel pin, meaning we can move on to the other vital aspect of this fashion accessory. How do you wear a lapel pin?
In general, you want to wear your lapel pin on the left lapel of your suit jacket (the bit that folds), which is on the same side as the pocket square. Most suits have a button hole or a stitch on the lapel for a pin.
Here are your options if you don't wear a suit:
Place it in the middle of a plain tie (lapel pins don't work well with patterned ties).
Attach it to your shirt pocket.
Poke a tiny hole through your sweater and wear the pin where a shirt pocket would go.
On no condition should you change sides. Right-hand-side lapel pins look out of place.
But before you put it on, you first need to find the right lapel pin.
Make Sure the Pin Looks Amazing on Its Own
It's easy to get carried away by putting three or four lapel pins when crafting your look, but this can be distasteful. Too many lapel pins draw too much attention and distract from the rest of your suit.
So, be sure your lapel pin doesn't need more than one additional pin, and preferably looks good on its own. This way, you won't fall into the trap of wearing confusing, overcrowded attire, which is typically only suitable for military events.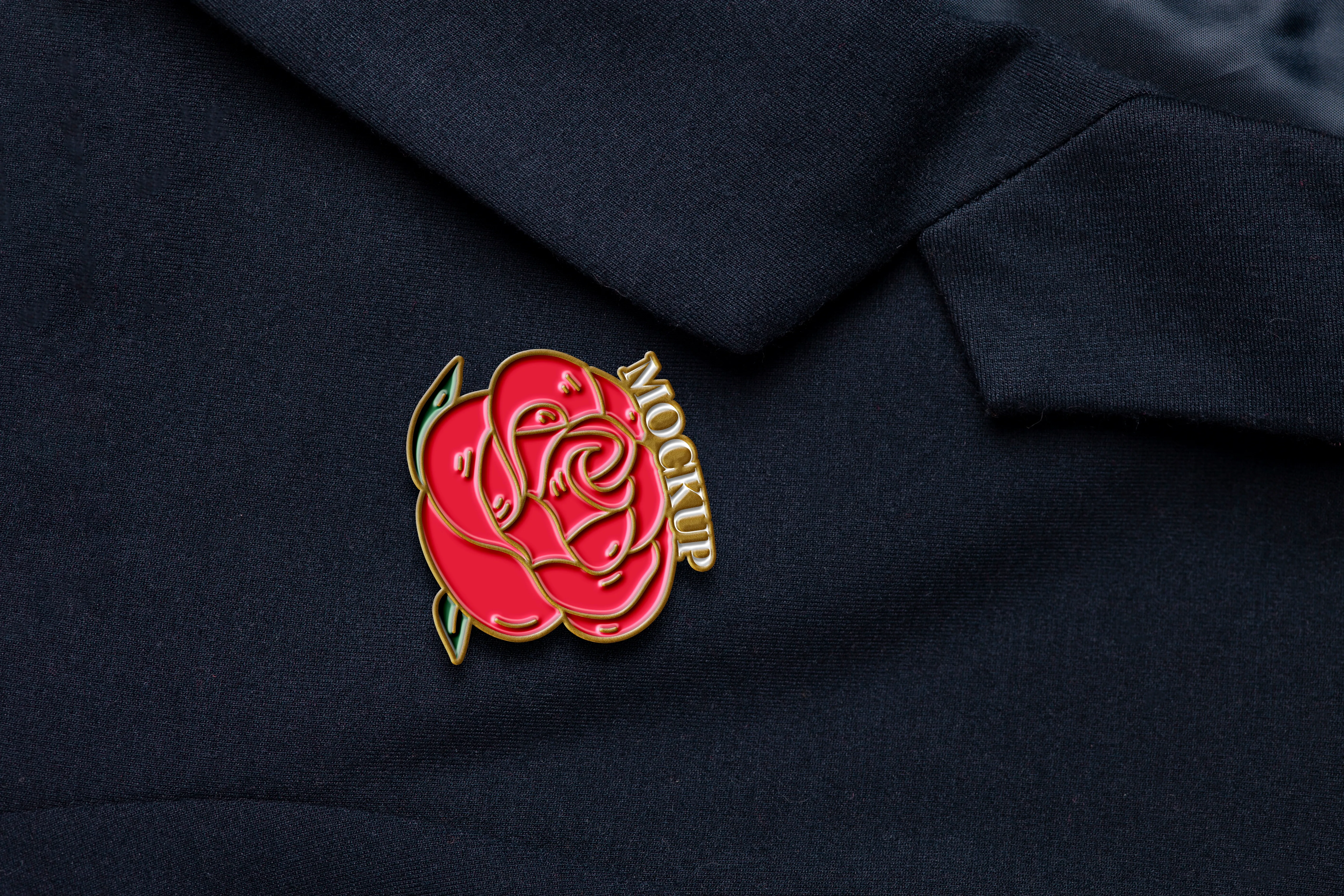 Pick the Right Size
Just like you don't want to put on one lapel pin too many, you should avoid wearing incorrectly sized pins. If something looks too small or too big, it probably is. Such pins make your outfit awkward, which is why it's key to find an item that's proportionate to your apparel.
To find the right size for the event, either consult the organizer or other guests. The standard size is 0.75-1 inch, but you can also find pins up to 2 inches.
Go for an Appropriate Color
Yes, the shape and texture of your lapel pin are important, but the first thing that grabs someone's attention is the color. It has to match the rest of your attire to elevate the combination and create a sophisticated look.
For example, if you're wearing black or gray garments, neutral hues like black, gray, and beige are a match made in heaven for your outfit. Alternatively, if you don a navy blue suit, vibrant nuances, like green and purple, are a better option.
But don't go overboard with too much color. If other accessories (e.g., pocket square or tie) are an eye-catching color, you shouldn't choose another bold shade for your lapel pin. It's best to stick to black or gray in this case.
Consider Other Accessories
Speaking of other accessories, they play a pivotal role when choosing your lapel pin. It should match your tie, pocket square, watch, cufflink, belt, and other extras.
You already know which lane to take color-wise. If most of your other accessories are a striking nuance, opt for a neutral lapel pin. You can also match the color to your accessories for a refined look. For instance, if you're wearing a gold-toned belt, the lapel pin should follow suit.
Materials are also important. If you have a silver watch, it makes sense to complement it with a silver lapel pin.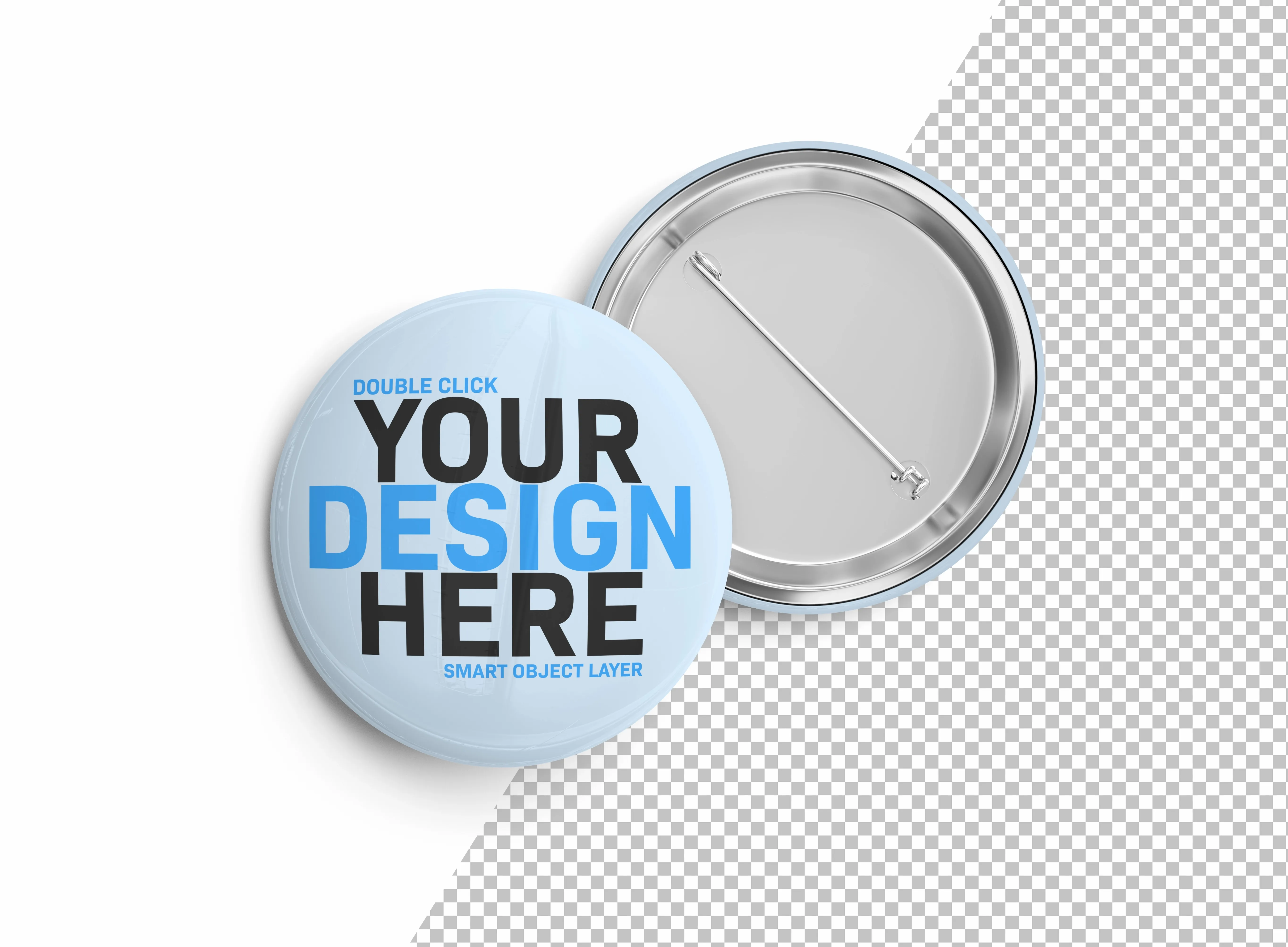 Why Choose Lapel Pin Now for Your Lapel Pins?
The central questions (what is a lapel pin and how to wear a lapel pin) have been answered. Now it's time to find a suitable pin.
Look no further than Lapel Pin Now. Rather than provide you with generic pins, we let you design the lapel pin you've always dreamed of. You need only visit our website and choose the pin style to start customizing. From there, select the appropriate size, color, shape, material, and finish to ensure your pin stands out.
Lapel Pin Now takes every aspect of this service seriously:
Endless customizability options – You'll find no shortage of customizability features at Lapel Pin Now. Need to browse a variety of styles? You got it. There are countless styles to choose from, including epoxy lapel pins, soft enamel pins, hard enamel pins, die-struck pins, and flashing acrylic pins. Plus, you can experiment with an array of colors and dimensions until you find the perfect fit.
Guaranteed delivery dates – Isn't it annoying when you order a product, and the store tells you it'll arrive in a month or two? Vagueness doesn't exist in the Lapel Pin Now dictionary. We offer guaranteed delivery dates to maximize customer satisfaction and provide transparent shipping.
Top-quality materials – In case you drop your lapel pin, you don't want the artwork to come off. You won't have to worry about this if you order your pin from Lapel Pin Now. Each lapel is made of exceptional impact-resistant materials.
Free samples available – Depending on the intricacy of the design, your lapel pin can be expensive. The last thing you want is to receive the pin and regret your decision. With Lapel Pin Now by your side, this won't happen. You can order a free sample to get a rough idea of what the end result will look like. From there, you either green-light or fine-tune the design to achieve perfection.
FAQs
Are lapel pins worth it?
Yes. Lapel pins add a unique flair to your clothes and work well with many accessories.
How do you wear a lapel pin?
You wear a lapel pin on the upper left-hand side of your suit jacket.
What's the right lapel pin size?
The standard size of a lapel pin is 0.75-1 inch.